详细介绍

SM018QQTBN006 Datasheet

1. LCD name: 1.77 inch 128*160 QQVGA, ILI9163V, 8/9/16/18 bit MCU, 3/4 wire SPI interface TFT LCD
3. Driver element: TFT active matrix
4. Pixel arrangement: RGB vertical stripe
6. With touch panel or not: No
9. Resolution (pixels): 128(RGB)*160
10. Pixel pitch: 0.219(H)*0.219(V)
11. Viewing direction: 12:00
12. Controller IC: ILI9163V
13. Display mode: Transmissive
14. Overall size: 34*47*2.4 mm
15. Viewing area: 29.63*36.64mm
16. Active Area: 28.02*35.04mm
19. Interface type: SPI interface
22. Connecting type: plugging type
24. Backlight type and color: LED backlight/white
25. Backlight: 3 LED in parallel, common cathode
26. Backlight Life span: 50000h
27. Operating temperature range: -20----70 °C
28. Storage Temperature range: -30----80 °C
29. Certification of registration: ISO9001:2008 ISO13485:2003 TS16949:2009

| | |
| --- | --- |
| Samples(1-30PCS) | immediately |
| 31-100 PCS | 1 week |
| 101-500 PCS | 1-2 weeks |
| 501-1000 PCS | 2-5 weeks |
| 1001- 5000 PCS | 4-5 weeks |
| 5000+ PCS | 5-7 weeks |

Pic 1: The photo of the working LCD
Pic 2: The photo of the front of LCD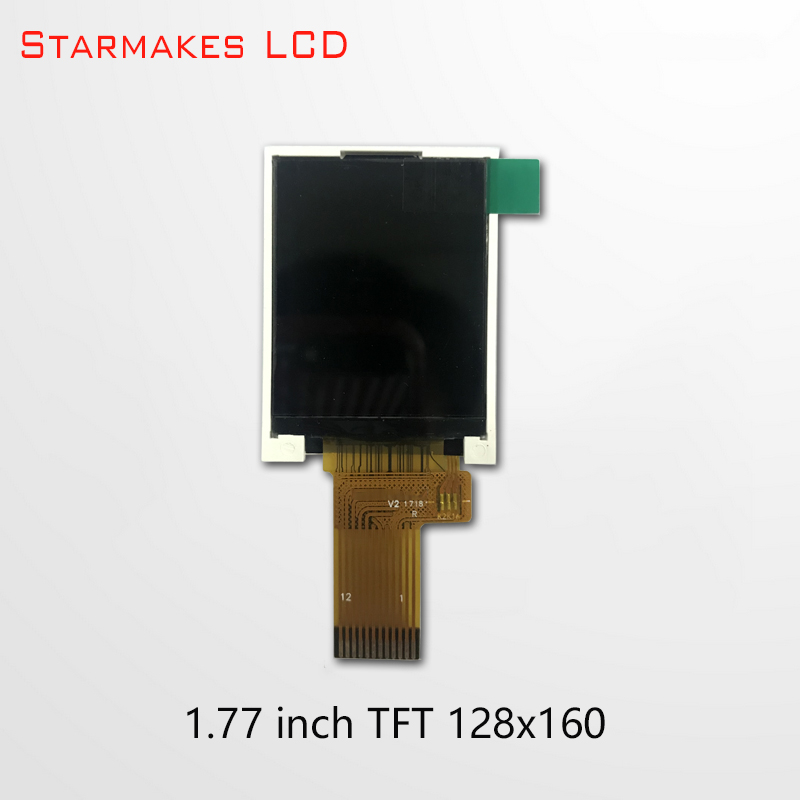 Pic 3: The photo of the back of LCD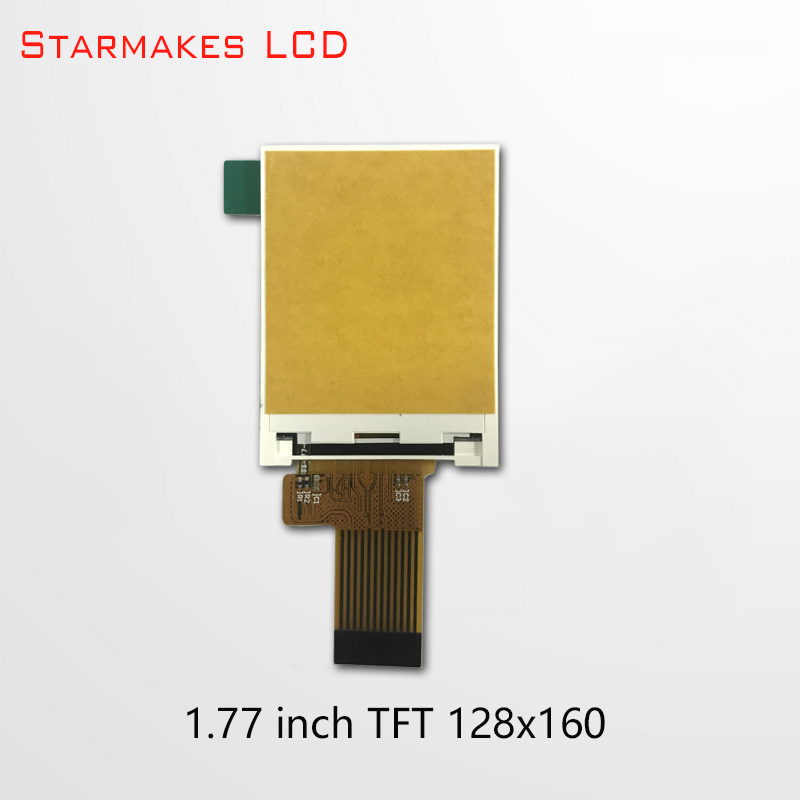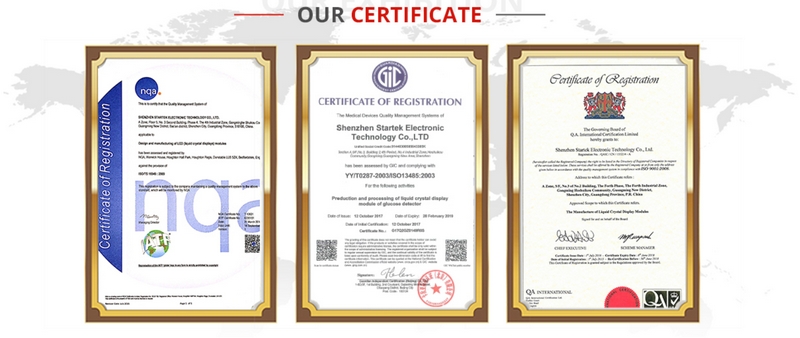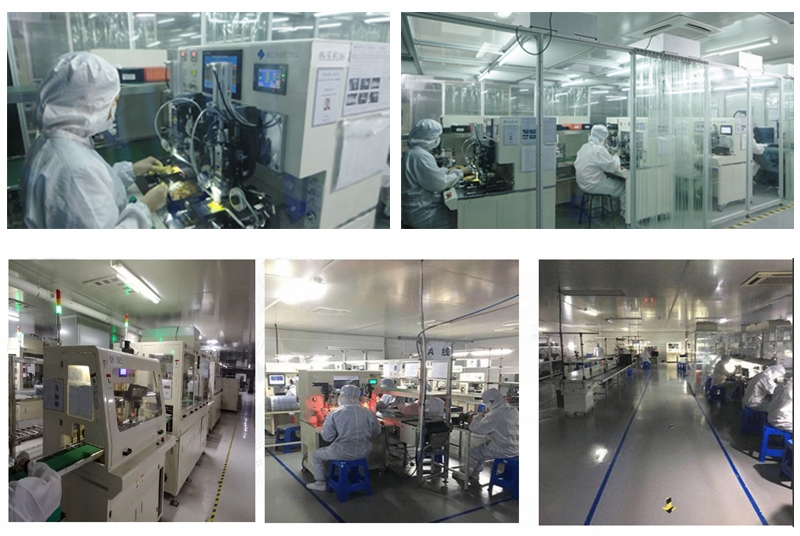 1. Where can I get the datasheet, initialization code and other technical files ?
Please contact with our sales by mail or chat on the Skype, we will send the datasheet within 24 hours
2. Is there a Touch Panel (Touch screen) on the display ?
We can offer you the Resistive Touch Panel or Capacitive Touch Panel if you need.
Resistive touch panel - RTPs are the most common and lowest cost touch panel technology. They are activated by contact from any object, regardless of the material used. They are lower cost and will operate in a wide range of temperatures and environmental conditions.
Capacitive touch panel – Allows multi-touch operation as seen on a smart cell phones or tablets, and allow more light to pass through, providing a brighter display. It is more expensive than resistive touch panels and only recognizes a touch from skin or a special pen.
3. Is there a possibility to make a more brighter display?
Yes, please share us more details about the project requirements, and we will try to find a Solution and Customized high brightness backlight for you. And make it sunlight readable.
4. How to Understand Stock for Sale?
Stock levels are based on item's sales history. We fill most small quantity orders immediately. If an item goes out of stock after you order it, we will contact you. If your order quantity exceeds the list quantity in our store, please contact with our sales for price, stock availability and lead time.
5. Never End of Supply, Our Long-term Continuity Supply Warranty
We understand you probably worry whether we still offer the display after your long development time. STARTEK gives the promise to every customer to every product we sell on this web store. We promise the long terms continuity supply and would never end supply. Some controller IC may stop the production, we'll try our efforts to find the completely compatible ones. If the equivalent is unavailable, we'll make the new tooling and use the most similar IC as replacement. So you don't have to worry even your research time is very long.
6. What is covered under warranty and for how long?
All products are covered under our limited warranty, which provides all products are free of functional defects for a period of one year from the date of shipment and all products are free of visual defects and missing parts for a period of 30 days from the date of shipment. If a product was damaged during shipping or the order is incorrect, you must notify us within 7 days of receipt.
7. I am new for developing LCD modules.
Please don't worry about it. Our engineer will help you if you have any problems when you try to power on the display. We will send you the complete development documentation (datasheet, initial code, schematic, CAD drawing etc) and help you easy to get started.